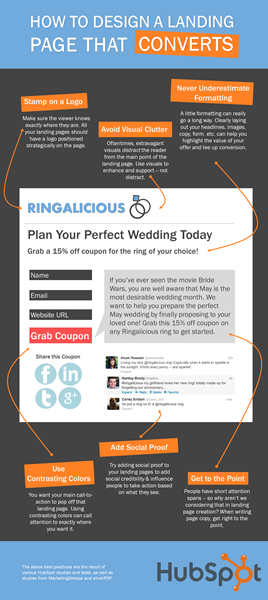 Landing pages have a major impact on achieving your goals online. Here are some links I recently sent to a client to help inform, inspire and otherwise tweak their home page and landing pages.
2. The following link is more of an in-depth breakdown on 25+ well done landing pages and how they can be improved. Consider which pages you like and review the "thoughts" and "A/B Testing" comments made by the article author. This exercise will can change the way you see your own website and get you thinking about your target audience's experience. Remember, these pages and commentary are focused on conversion/sales. You should also have other pages on your site which are intended to inform, establish credibility and areas for blogging or building community.
http://unbounce.com/landing-page-examples/built-using-unbounce/landing-page-designs/
3. Last two examples are simply to continue to get you thinking about modern landing page design. You'll notice that many landing pages today have information above and below "the fold" on the screen. You can scroll down to see more info. Longer landing pages may work well for mobile devices as well.
http://www.savethemom.com/en/
http://teamtreehouse.com/

Feel free to post good examples of landing pages or articles you've written on this subject in the comments.